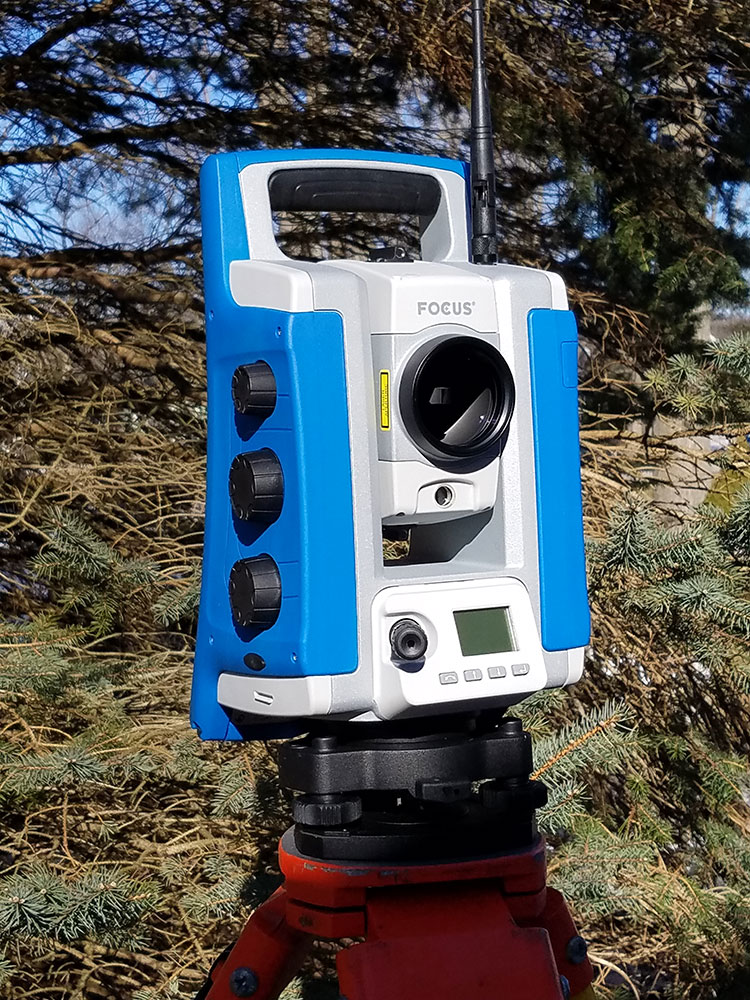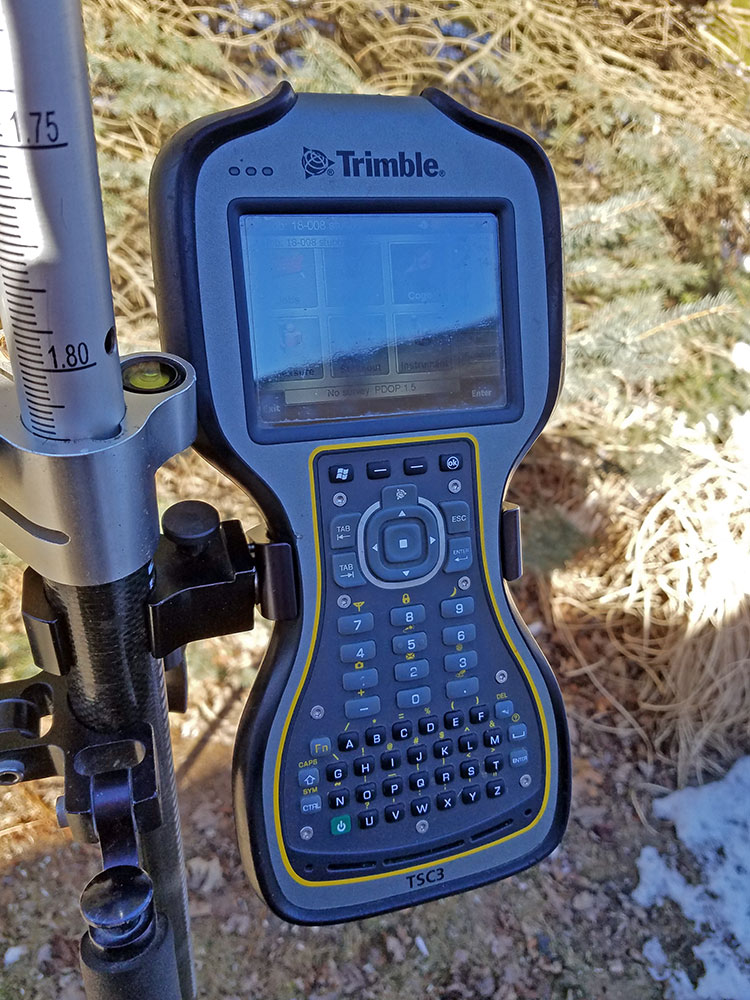 Pricing
How much does a survey cost?
The cost for a particular type of survey is entirely dependent upon the individual characteristics of a parcel, how it is described and recent relevant survey activity in the area.
If you need a free estimate do not hesitate to contact us via phone or email. Please have available the legal description, address, and a brief description of the parcel ( ie. Wooded, partly wooded, farm field, etc.). You will also need to know the type of survey needed. If you are unsure of the type of survey, please explain why you need the survey and we will help you choose.
Boundary Survey
Commonly referred to as "Stake Survey", this survey entails physically staking all corners of a parcel and preparing a legal document consisting of a map of the parcel showing the dimensions of the property lines and other appurtenant information.
Mortgage Report
Sometimes called a "Mortgage Survey", is only used by a Bank, Mortgage Company, or Title Company, to Verify that all major improvements are located entirely on a parcel and that there are no encroachments on that parcel.
---
Topographic
Sometimes called an "Architectural Survey", they are used in the construction planning process. A Topographic survey shows all major features on a parcel. These features often include buildings, paved surfaces, utilities, landscaping, fences, and elevation contours. If it can be identified in the field, we can show it on a topographic survey.
ALTA/ACSM Survey
Typically used for expensive commercial properties, this survey is designed to meet the specific requirements requested by the American Land Title Association and the American Congress of Survey Mapping Association. They are an extremely detailed derivative of a boundary and topographic survey.
---
Lot Split
A type of boundary survey, a Lot Split divides an existing parcel of land into two or more. This is used when a land owner would like to sell off part of their land to another owner.
Subdivision or Condominium
The results of this survey are used to divide a parcel or parcels of land into multiple parcels so that the land can be developed for the construction of building complexes, such as subdivisions or condominiums.
---
Construction Certification
Used by municipalities and developers to verify that the proper construction techniques are being used for land improvements.
Flood Elevation/Location Certificate, L.O.M.A, L.O.M.R.
Used by the Federal Emergency Management Agency to determine the necessity and cost of Flood Insurance for a particular property.
---
Soil Erosion and Sedimentation Control
While not a survey, this is a service we perform. Our professionals have Comprehensive Certification allowing us to do both reviews for an enforcing agency, or conduct weekly inspections for a private land owner.
---
These are only the most common of the services we can provide. If it can be measured, most likely we can survey it. We can even provide these services on hazardous sites requiring O.S.H.A. 40 hr. H.A.Z.W.O.P.E.R. Certification.